Made with nutritious natto bacillus, it's an easy, natural way to get healthy blood...and bones
A little-known Japanese soybean dish may just be one of the most nutritious foods on earth. Among its many properties, it is one of the best sources for Vitamin K-2, which supports bone and circulatory health. Natto is a fermented soybean food that has been eaten for centuries in Japan.
Its intense smell and gooey consistency don't appeal to many westerners, but you don't have to eat a bowl of natto to obtain its nutritional riches. The bacterium that ferments natto, Bacillus subtilis, is one of the most potent sources of a powerful form of vitamin K, called K-2, ever discovered.
How does Vitamin K work in the body?
Vitamin K is essential for healthy bone formation and repair; it is involved in the synthesis of osteocalcin, the protein in bone tissue upon which calcium crystallizes.
As Vitamin K helps build bones, it also inhibits calcification of the blood vessels. This "calcium transport" function thereby removes calcium deposits from the vessels where they aren't needed, and working in conjunction with vitamin D, increases calcium deposits in the bones, where calcium is needed most.
Vitamin K also plays an important role in the intestines, helping to convert glucose into glycogen for storage in the liver.
Why is Vitamin K-2 better than Vitamin K-1?
This highly potent form of Vitamin K-2 has comparable benefits to those of K-1, but has higher circulation concentrations in more varied areas of the body.
Simply stated, it works harder and it stays at work longer, in more parts of the body than K-1.
Supercharged form of Vitamin K-2 made from Natto, a Japanese soy food to give your body more nutrition to build strength
K-2 Synthesizes Osteocalcin for building strong bones
Inhibits calcification in blood vessels helping promote healthier blood flow
Supports intenstinal health by helping to convert glucose into glycogen in the liver, which may contribute to increasing your energy and the quality of your life
How was natto discovered as a source of nutrition?
According to Japanese legend, the renowned Prince Shotoku discovered natto in the early seventh century. On a trip surveying his vast provinces, he wrapped some leftover cooked soybeans in a rice straw mat and hung the bundle in a tree.
It fermented overnight. The prince tasted it— added a bit of salt—and liked the result, thereby discovering natto, one of the most nutritious foods in the world. The nutritive properties are not just from soy or the fermentation process, the key to the bounty of nutrients is the bacillum in rice straw.
Since its discovery by Prince Shotoku, the healthful qualities of natto have become mythologized in Japan. It is the source of a warrior's power, the samurai's resilience—a source of longevity, vigor, clear-mindedness, and heart health.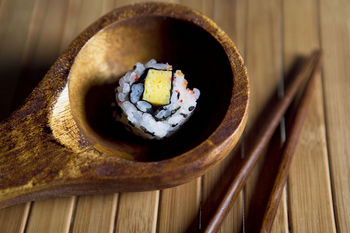 It is eaten today in Japan as a high-power breakfast food, often served with rice, or eaten prepackaged for a quick, nutritious lunch.
Can I see the supplement facts?
Serving Size 1 Tablet
| | | |
| --- | --- | --- |
| Supplement Facts | Amount per serving | %DV |
| Vitamin D-3 (as cholecalciferol) | 400 IU | 100% |
| Vitamin K (as Menaquinone-7) | 100 mcg | 125% |
| Calcium | 72 mg | 8% |
| Bacillus Subtilis w/Natto Extract | 100 mg | † |
| †Daily Value not established. | | |
Other ingredients: dibasic calcium phosphate, stearic acid, colloidal silicon dioxide, modified cellulose gum, and magnesium stearate. Contains milk/dairy and soy.
Note: Please check the manufacturer's website for latest ingredients. Our inventory is normally less than 30 days old, so we stock the latest formulas and re-formulations.
Manufacturer's Website: www.sourcenaturals.com
Does not contain...
Free Of: yeast, egg, gluten, wheat, sugar, salt, preservatives, or artificial color, flavor or fragrance.
Directions
1 tablet daily, preferably with a meal.
CAUTION: Consult your health care professional before taking this product if you are pregnant, may become pregnant, breastfeeding, or if you are taking anticoagulant drugs such as warfarin.
Do not use if either tamper-evident seal is broken or missing. Keep out of the reach of children.
Are there studies or references where I can get more information?
The following references were provided by the manufacturer, Source Naturals.
1. Vermeer C et al. 2003. AgroFood Industry 17-20. Geleijnse J et al. 2004. J Nutr Epidemiology 134:3100-3105. Brody, T. 1994. Nutritional Biochemistry. New York, Academic Press. Binkley N et al. 2002. Am J. Clin Nutr 76:1055-60.
2. Brody, T. 1994. Nutritional Biochemistry. New York, Academic Press. Binkley N et al. 2002. Am J. Clin Nutr 76:1055-60.
Disclaimer: Statements contained herein have not been evaluated by the Food and Drug Administration. These products are not intended to diagnose, treat and cure or prevent disease. Always consult with your professional health care provider before changing any medication.
*To all our visitors: Thank you for coming to explore our web site, www.chooseCRA.com. We truly appreciate your presence here. You and your health are a vital concern to us. We sincerely hope the information we share, the services we offer and the products we sell help you to manifest your dreams as a spiritual being and that it helps contribute to your physical health, well-being and prosperity.
Please be aware none of the these statements have been evaluated by the Food and Drug Administration (FDA). These products and this information are NOT intended to diagnose, treat, cure, or prevent any disease. It is simply the 1st Amendment in action and is presented for information and research purposes only. We are sharing information we believe in and feel it is not commonly found in mainstream media. We'd also like to remind you, if you act on ideas found here, you do so at your own discretion and risk. Self-help requires intelligence, common sense, and the ability to take responsibility for your own actions. By receiving this information, you agree to hold yourself FULLY responsible for your own health and well being and to hold harmless Alternative Choices Healing Center, its owners, assigns or heirs from any lawsuits and litigations for any reason.
We do not recommend using any ideas found here without first consulting a medical professional or a qualified health care provider with recognized degrees and appropriate licenses.
©Copyright 2000-2014. All rights reserved. Alternative Choices Healing Center (http://www.choosecra.com) and its owner Dr. Xianti Hoo, Ph.D., call 1-928-639-4574. Web design and writing by Marika Ray. Graphics and some photos are from Art Today, visit www.clipart.com.