Use advanced health technologies to balance yourself and help prevent illness and effects of aging
In today's stress filled world, health conscious people are always looking for alternative health solutions to improve their life and help create a positive outlook.
Over the years, as an alternative health practitioner, I have sought out and personally used many such devices. Below are some that I have found effective and so have hundreds and hundreds of my clients and customers.
I invite you to explore all of them so you can decide for yourself if any of these technologies make sense for you.
If you have any questions or concerns not answered in the product pages, you can e-mail me or Phone: 1-928-639-4574
Xianti Hoo, Ph.D., Certified Clinical Nutritionist
Photo Therapy Lights -- Pictured is just one of four photo therapy lights we carry that use optimal healing light frequencies of 660 nanometers to:

help restore overall health
assist wounds in faster recovery
alleviate pain more effectively
help eliminate allergies
*To all our visitors: Thank you for coming to explore our web site, www.chooseCRA.com. We truly appreciate your presence here. You and your health are a vital concern to us. We sincerely hope the information we share, the services we offer and the products we sell help you to manifest your dreams as a spiritual being and that it helps contribute to your physical health, well-being and prosperity.
Please be aware none of the these statements have been evaluated by the Food and Drug Administration (FDA). These products and this information are NOT intended to diagnose, treat, cure, or prevent any disease. It is simply the 1st Amendment in action and is presented for information and research purposes only. We are sharing information we believe in and feel it is not commonly found in mainstream media. We'd also like to remind you, if you act on ideas found here, you do so at your own discretion and risk. Self-help requires intelligence, common sense, and the ability to take responsibility for your own actions. By receiving this information, you agree to hold yourself FULLY responsible for your own health and well being and to hold harmless Alternative Choices Healing Center, its owners, assigns or heirs from any lawsuits and litigations for any reason.
We do not recommend using any ideas found here without first consulting a medical professional or a qualified health care provider with recognized degrees and appropriate licenses.
©Copyright 2000-2014. All rights reserved. Alternative Choices Healing Center (http://www.choosecra.com) and its owner Dr. Xianti Hoo, Ph.D., call 1-928-639-4574. Web design and writing by Marika Ray. Graphics and some photos are from Art Today, visit www.clipart.com.
Padma Basic®
NOW on SALE!

Padma Basic®: Regulate and restore balance to your circulation, blood and immune systems
____________
____________
PectaSol® Chelation Complex™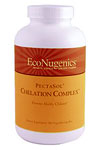 PectaSol® Chelation Complex™: Try this clinically-proven breakthrough for safe, gentle defense against toxic heavy metals