Get instant access to your body's own intelligence through its bioelectric fields
Contact Reflex Analysis (CRA) is a unique system, done in-person, that uses the body's own bioelectricity to evaluate the health of your body. The body works hard to stay balanced. When it becomes imbalanced, it sends its own electric signal to these areas and the related reflex is "switched on" by this frequency to stimulate repair. If the body is healthy and in balance, no bioelectrical reflex is found.
In the CRA evaluation, the reflex points are utilized by using what looks like kiniesiology (or muscle testing) but CRA actually measures the bioelectrical reflexes of your body.
The CRA practitioner points to a reflex and pushes on the extended arm to test for resistance. When a reflex is active or electrical the arm being tested goes down because the previously strong arm can not resist the downward pressure.
Does CRA diagnose health problems?
No, it is not a diagnosis, prescription, cure or treatment. It is information that comes from my knowledge of the body, my experience with getting health information this way and over 20 years of expertise in the field of nutrition where I have helped thousands of people using this technique to achieve a better level of health.
CRA has over 30 years of accuracy
CRA has been around for over 30 years. It was originally developed and researched by an extraordinary chiropractor, Dr. D.A. Versendaal, D.C. of Holland, Michigan (picture below). Over the years he as worked with an M.D., a clinical nutritionist, a dentist and a hematologist to verify it's accuracy.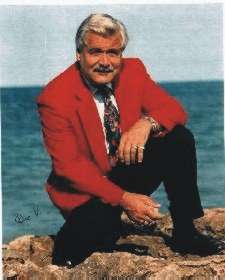 CRA has been taught for over 30 years to thousands and thousands of doctors and other certified health practitioners across the U.S. with great success.
CRA uncovers health issues even medicine doesn't find
A great degree of accuracy is possible with CRA. In fact, it's so accurate it will uncover problems that tradtional medicine misses. For instance, it can find:
Deficiencies at a sub-clinical level--even when the problem is so small that the person may not be aware of its existence
The body's structural needs--telling you if you have an unknown subluxation, tight muscle or perhaps a misaligned vertebrae, etc.
Any physical imbalances or illnesses--revealing things like diabetic tendencies, heart problems, liver malfunctions and lots more
Nutritional challenges--indicating a lack of vitamins, minerals, enzymes or amino acids, for example
There are NO x-ray machines, expensive diagnostic tools or lab work.
Prior to having the availability of CRA testing, you only had access to costly, time consuming lab tests that required all kinds of nail-biting waiting time to get results. All of that was usually followed by a big expensive bill, especially if several things were evaluated at one time.
With CRA, however, you're dealing with only one health care practitioner who gives you answers to all your health needs right on the spot. So you save the time and expense of consulting with health care providers that have extensive knowledge of biochemistry, physiology, and nutrition, for instance. And, no more specialists who might charge you an arm and a leg and then still give you an educated guess.
Now with CRA, the educated guess is no longer necessary.
CRA gives you more than any other health evaluations
When you come in for Contact Reflex Analysis, I will:
Analyze 75 major reflex points on your body that correspond to a specific function of your body, an organ or a tissue
Check each reflex point for its energy output or lack of energy (each of these points is derived from the ancient system of Chinese acupuncture--a system that has not changed one point in thousands of years because it's both accurate and precise)
Explain to you the meaning of each reflex's score where there's an imbalance so that you can understand its affect on your health and make intelligent decisions
Offer you the best available whole food nutritional supplements to help your body recover more quickly
Present you with ideas and information on how to adjust your diet and eating habits
Suggest other tried and proven alternative products and services to help your body maintain and increase its recovery process
Give you the benefit of over 20 years of nutritional success that has helped thousands of people improve their health
I invite you to experience this extraordinary experience. This evaluation must be done in person so if you live in Phoenix Area, you can schedule an appointment at Alternative Choices Healing Center in Camp Verde, AZ. Simply send an e-mail or call our number 1-928.639.4574 to schedule your appointment.
If you'd like to have more information about a Contact Reflex Analysis appointment, check out our Frequently Asked Questions (FAQ's) page.
*To all our visitors: Thank you for coming to explore our web site, www.chooseCRA.com. We truly appreciate your presence here. You and your health are a vital concern to us. We sincerely hope the information we share, the services we offer and the products we sell help you to manifest your dreams as a spiritual being and that it helps contribute to your physical health, well-being and prosperity.
Please be aware none of the these statements have been evaluated by the Food and Drug Administration (FDA). These products and this information are NOT intended to diagnose, treat, cure, or prevent any disease. It is simply the 1st Amendment in action and is presented for information and research purposes only. We are sharing information we believe in and feel it is not commonly found in mainstream media. We'd also like to remind you, if you act on ideas found here, you do so at your own discretion and risk. Self-help requires intelligence, common sense, and the ability to take responsibility for your own actions. By receiving this information, you agree to hold yourself FULLY responsible for your own health and well being and to hold harmless Alternative Choices Healing Center, its owners, assigns or heirs from any lawsuits and litigations for any reason.
We do not recommend using any ideas found here without first consulting a medical professional or a qualified health care provider with recognized degrees and appropriate licenses.
ęCopyright 2000-2014. All rights reserved. Alternative Choices Healing Center (http://www.choosecra.com) and its owner Dr. Xianti Hoo, Ph.D., call 1-928-639-4574. Web design and writing by Marika Ray. Graphics and some photos are from Art Today, visit www.clipart.com.