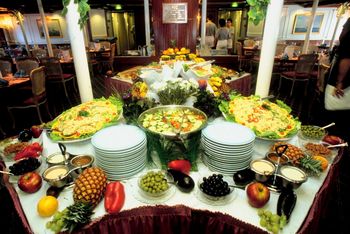 If you're looking to restore your health through nutrition, check our options
Many of my clients and customers are always on the lookout for wholesome ways to add a wider array of nutrient dense foods or food products to their eating plans.
These are some choices that, in my opinion, are the highest quality products available. I have used them all personally and as a Certified Nutritional Consultant and alternative health practitioner, I highly recommend them to my clients. I hope they help you and your loved ones restore your health and bring more happiness to your life.
If you have any questions or concerns not answered in the product pages, you can e-mail me or call Phone: 1-928-639-4574.
Xianti Hoo, Ph.D. and Certified Nutritional Consultant
| | |
| --- | --- |
| | Celtic Sea Salt® -- Assist your body in lowering your sodium risk and increasing your mineral and trace elements intake. This premium salt is preferred by health-conscious shoppers and gourmet chefs. |
| | Chlorella by Lidtke -- A super nutrient that helps the body detoxify heavy metals. Safe, clean, digestible, vegetarian and allergen free. All chlorella products are not alike. |
| | Deeper Greens -- Get your "5-a-day servings" to help your body reduce your risk of heart disease and lower your cholesterol level. Try this delicious Strawberry-Kiwi shake mix. It's a convenient and cost effective way to get lots of nutrition. |
| | Fermented Cod Liver -- Thousands of micro nutrients make Fermented Cod Liver Oil more nutritious and more bioavailable than regular cod liver oil. |
| | Goji berries -- Rich in antioxidants to help your body reduce aging, increase your energy and lessen fatigue. With 500 times more Vitamin C than oranges, they're an excellent addition to add to salads, smoothies, snack mixes and more. |
| | Grass-fed Meats & More -- Give your body the nutrients it needs to improve your health using the highest quality, premium meats at affordable prices. Treat your family to the best-tasting meats. No hormones, antibiotics, pesticides, or genetically modified grains. |
| | HonoPure® -- Get comprehensive cellular health support, including support for immune and emotional health. HonoPure is safe for use with other therapies. Can be used with additional cellular health agents for increased effectiveness. Recommended by leading health authorities for both conventional and integrative therapies for active support and long-term protection. |
| | L-Tryptophan -- Get overall mood support and relief from sleeplessness, irritability and stress. Safe, all natural amino acid. |
| | Prehistoric Magnesium Oil -- A majority of people have a magnesium deficiency which is related to many major diseases like heart attacks, diabetes, depression, obesity, cancer and more. Magnesium Oil works to eliminate deficiencies in as little as four weeks, compared to supplements which can take five years. |
| | The Real Willard Water -- Helps transport nutrients to your body and eliminate toxins. This patented water additive assists your body with superior antioxidants and scavenging of free radicals. |
| | Thyroid Nascent Iodine -- Over 90% to 95% of the population is deficient in this important mineral that regulates many metabolic functions. Thyroid Nascent Iodine helps the body naturally stimulate the thyroid to do its job rather than replacing the thyroid function as some synthetic medications do. Get radiation and auto-immune protection, too. Safe and efficient. |
If you'd like to have more information about our other products and services, check out our Frequently Asked Questions (FAQ's) page.
*To all our visitors: Thank you for coming to explore our web site, www.chooseCRA.com. We truly appreciate your presence here. You and your health are a vital concern to us. We sincerely hope the information we share, the services we offer and the products we sell help you to manifest your dreams as a spiritual being and that it helps contribute to your physical health, well-being and prosperity.
Please be aware none of the these statements have been evaluated by the Food and Drug Administration (FDA). These products and this information are NOT intended to diagnose, treat, cure, or prevent any disease. It is simply the 1st Amendment in action and is presented for information and research purposes only. We are sharing information we believe in and feel it is not commonly found in mainstream media. We'd also like to remind you, if you act on ideas found here, you do so at your own discretion and risk. Self-help requires intelligence, common sense, and the ability to take responsibility for your own actions. By receiving this information, you agree to hold yourself FULLY responsible for your own health and well being and to hold harmless Alternative Choices Healing Center, its owners, assigns or heirs from any lawsuits and litigations for any reason.
We do not recommend using any ideas found here without first consulting a medical professional or a qualified health care provider with recognized degrees and appropriate licenses.
ęCopyright 2000-2014. All rights reserved. Alternative Choices Healing Center (http://www.choosecra.com) and its owner Dr. Xianti Hoo, Ph.D., call 1-928-639-4574. Web design and writing by Marika Ray. Graphics and some photos are from Art Today, visit www.clipart.com.